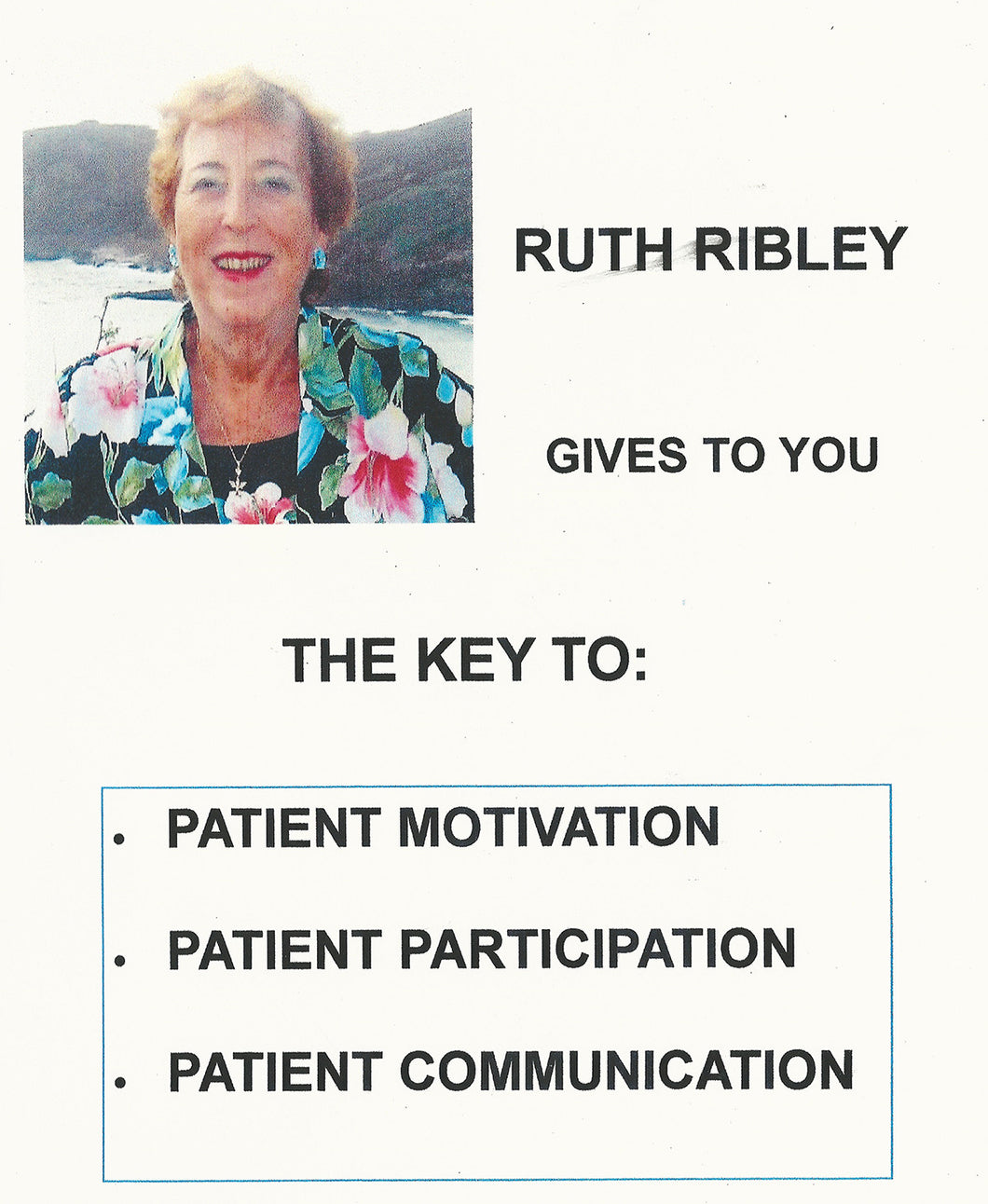 "The Key" by Ruth Ribley - Your Staff Will Be Turned On MP3
Regular price $60.00 Sale
LEARN from RUTH RIBLEY
THE KEY TO:
Patient Motivation 
Patient Participation
Patient Communication
Ruth Ribley is a recognized authority on patient motivation and education. 
For the past 45 years, Ruth has coordinated patient education at the Ribely Chiropractic Clinic. She has the ability to put fire and excitement into patient communication. Her dedication and commitment have been instrumental in building patient volume to a level of up to 370 patients a day. 
Let Ruth Ribley inspire you to New Horizons in patience.